We are out to shake up the cocktail scene with our stylish drinks that every on-the-go girl boss needs. Premixed and ready-to-serve, we are giving you the chance to skip the afterwork queues at the bar and instead have the ultimate girls' night in, minus the messy mixing of cocktail making!
With animal print dominating the catwalks continually, our animal print aesthetic are right on trend. Plus, that wild touch will make any boss babe's Instagram feed look totally fierce.
For goal diggers with ambitious heads and busy schedules, we made sure our cocktails are the perfect conveniently canned treat for girls who like to work hard and play hard. Simply pop the top wherever you are to enjoy!

A burst of tropical flavours, including mango & passionfruit followed by a touch of pineapple. Our Tropical Daquiri is a made from natural flavourings shaken with fruit alcohol and white rum. The exotic cocktail comes in a 250ml can that is decorated with gold metallics to create an on trend snake skin print.
Where to Buy:

Offering a fruity hit for instant summer vibes, our Passion Fruit Martini is a silky-smooth mix of passion fruit juice and natural flavourings shaken with fruit alcohol and vodka. A statement cocktail, our 250ml can is decorated in tiger print for that added wild touch. 4% ABV. Now available in a pack of four & 2.5L bag in box, perfect for any sharing occasion.
Where to Buy:
Keep up to date with our weekly blog.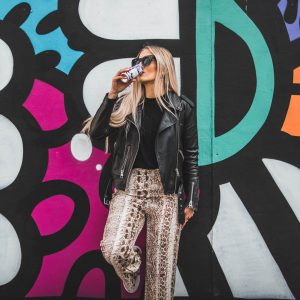 Trend Setter, Goal Getter. Fed up of January already? Sick of seeing the same old clothes in your wardrobe? Shake Baby Shake already have your
Read More »
Send us a message. We'll get back to you as soon as we can: